Very few calls to 911 can be considered adorable.
However, one particular story coming out of Lakeville, Minnesota involving repeated calls to the police is exactly that!
Police often have to deal with 911 calls where they are not able to hear the person calling.
In this particular case, the dispatcher only heard the sound of two dogs barking.
Police are sent to the scene
Two officers were dispatched to the scene after repeated calls to 911 were made from a residence.
When the officers arrived, there appeared to be no people in the home.
There were two energetic dogs who appeared to be happy to see some friendly faces, though.
"It was just kind of weird. Usually people come to the door. Seeing two dogs go hyper is not something I see all the time," Officer Emiles Bares told Fox 9.
Repeated calls to 911 were made
After nobody came to the door, the responding officers figured it was an accidental call and went to leave.
They were informed by dispatch that there had actually been 16 calls made to 911 from the residence and so they decided to investigate further.
Officers make contact with the homeowner
The officers were able to make contact with the owner of the home, who was at work at the time, and they gave permission to enter the residence.
When the officers got inside, they met two friendly and energetic dogs.
They were then able to piece together what happened.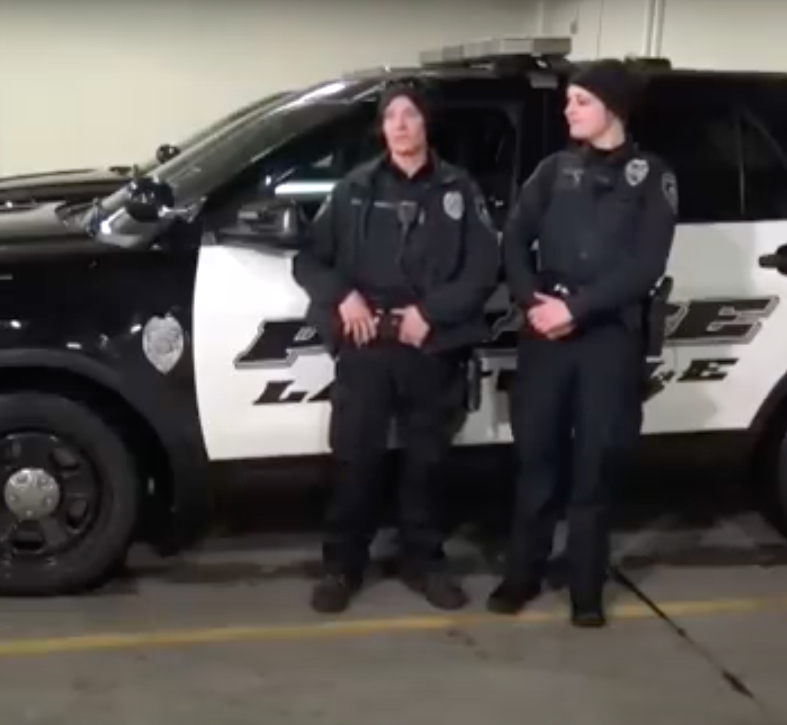 "I did check if they wanted to go outside, if that was their reason for calling. They weren't interested. They were more interested in being pet at that point. I went to his office where the cell phone was. It was on Emergency Call Only. So in theory, a dog could have dialed 911, it would just have to push the screen with its paw," said Officer Roberts.

"So our assumption is the dogs were having a rough day and it was the dogs that were seeking assistance through 911."
Reporters attempt to get to the bottom of the comical story
Fox 9 attempted to interview the dogs about why they called 911 multiple times.
However, the pooches weren't interested in leaving a comment.
They did seem to be interested in smelling the microphone, though!
Owner learns their lesson
The owner of the home, dogs, and cell phone, would later tell the media that he learned his lesson and will be keeping his phone out of reach moving forward.
Is your dog going to call 911?
Short answer: Maybe. There are plenty of examples of pets accidentally dialing 911, but there are actually efforts being made to teach dogs to call emergency services when needed.
Melody Jackson from the animal-computer interaction lab at the Georgia Institute of Technology is training dogs to use touchscreens to contact emergency services on behalf of the elderly or those living with medical challenges.
"The dog could go over to a touchscreen and touch a series of icons on the touchscreen and call 911 with your location," she told CNN. "We think that, literally, this could change lives, make lives so much better, and be a life-saver."
Learn more about these adorable dogs phoning 911 16 times in the video below!
Please SHARE this with your friends and family.