A sheep in Fayetteville, Arkansas, has decided that he's tired of being a sheep!
He's decided that he wants to try life out as a deer.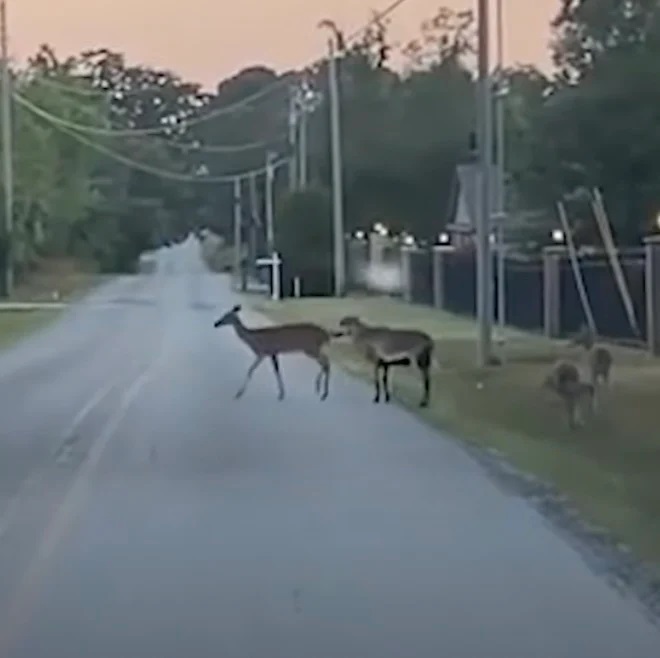 He even has his own herd of deer buddies he hangs out with who have welcomed him with open arms.
Leslie Sherrill had to do a double-take when she saw the herd crossing the street.
She wasn't quite sure what she was looking at and started recording nonetheless.
"That day, I saw the doe run across, and then I just couldn't figure out what it was. I didn't know if it was a sheep, I didn't know if it was a goat, I didn't know if it was an African safari animal, so most of the time, I was just trying to figure out what I was looking at," she told 5 News Online.
The deer were galloping along North Rupple Road when she saw the sheep trotting among them.
"[The deer] frolic so pretty, but then the sheep was like, I don't know, it just was funny because it shook and it couldn't run as fast," Sherrill said.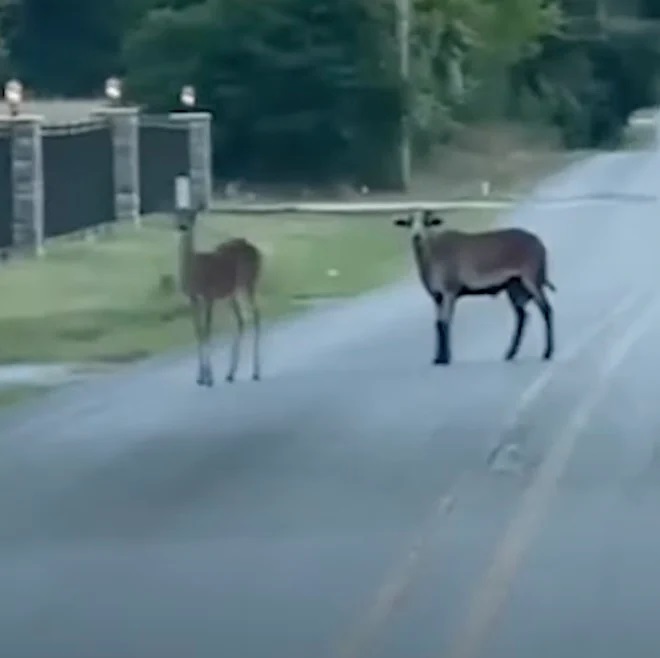 Not only did the deer allow the sheep to stay with them, they even kindly made accommodations so that the sheep could follow along.
"It was really fascinating because the lead deer was making sure to go places the sheep was able to go," Sherrill wrote on Facebook. "I would love to know the story on how this sheep became a deer."
The lead deer even kept stopping to make sure that the sheep was keeping up with them.
"They were waiting on it, and they were making sure it was a part of a herd, and that's when I realized it was special," Sherrill said.
After posting photos and video footage of the herd on the "What's Up, Fayetteville?" Facebook page, she learned that the sheep is a neighborhood favorite.
Apparently, the sheep had run away from a local farm about a year ago and had been living in the wild.
Neighbors would see him roaming around from time to time but just recently learned that he has been adopted by a new family.
"How does it go about its every day with them, because the deer can go under the fence, jump over fence, but a sheep can't, so I know that they have to really wait on that sheep…I'm gonna assume they have to be very patient with the sheep," Sherrill said.
One woman in the comments on Sherrill's Facebook post that it was her neighbor's goat with the deer and not a sheep, while another said it was her neighbor's sheep named Isaac.
Isaac was rescued by a neighbor though he frequently escapes their property to just roam around. A man claimed that it was either an American Black Belly or Barbados Black Belly sheep.
"If that's a male he'll be bigger than most bucks in this area," he said.
"We drove up on them about a month ago and have been debating what type of animal it is for weeks!!! I swear up an down its saiga, but it has darker markings than most. When we saw it, it had chucks of fur hanging from it as if it had been partially sheared. It's so great that you saw them too now, as I have just been waiting to have this conversation and figure it out," said another commenter.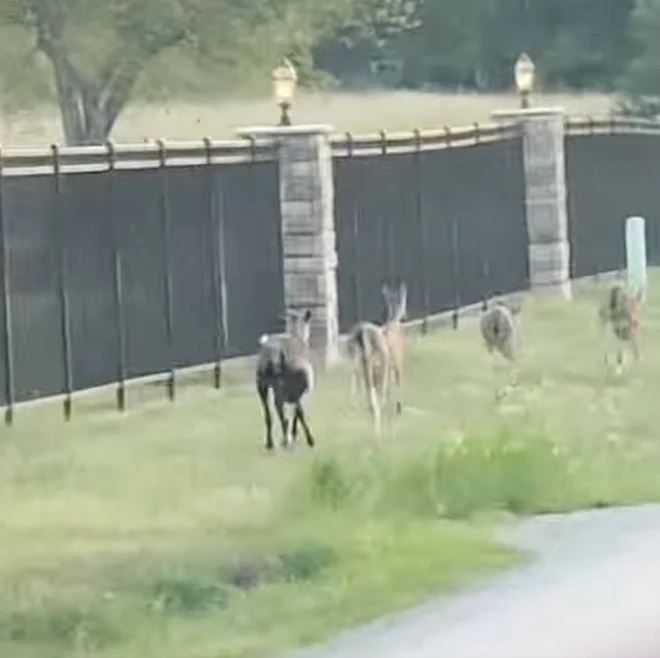 This sheep is so funny, and we're glad he had a nice day out!
Check out the funny sheep in the video below!
Please SHARE this with your friends and family.