As dog owners, we try to give our pets the very best life possible.
We do this out of love for our animals and an overwhelming desire to care and provide for them.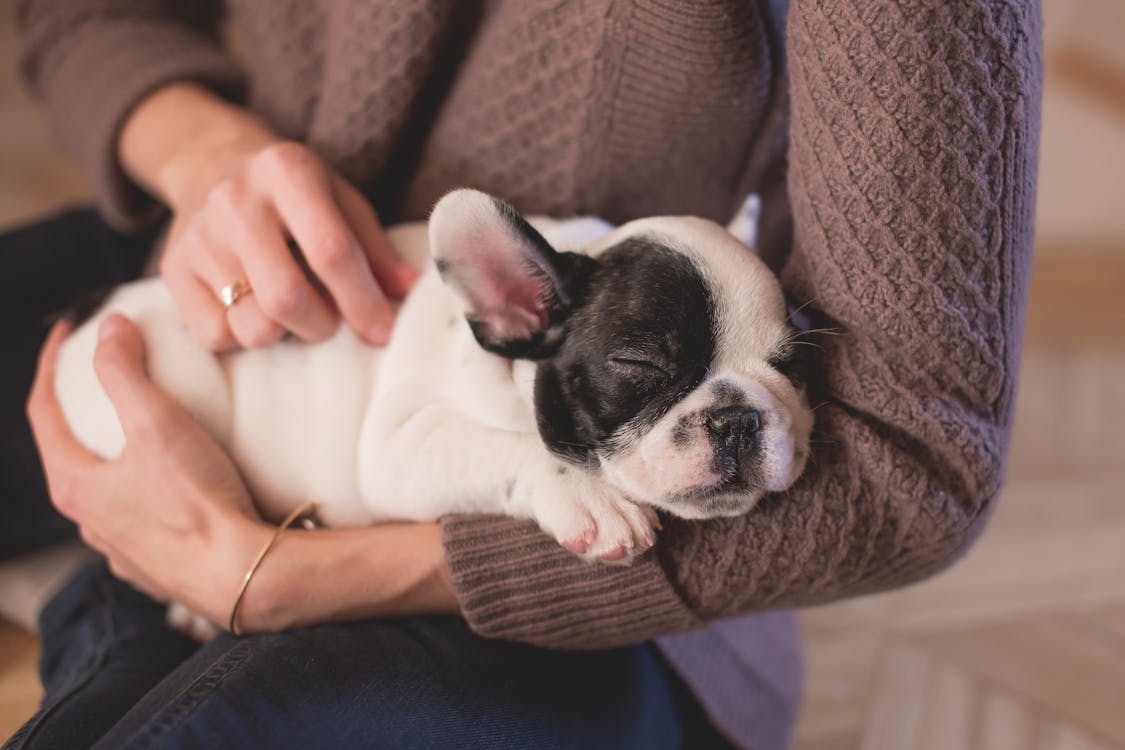 However, not every dog is as lucky as the next.
Some dogs don't have the luxury of living in a happy home with caring owners.
For one little dog, living in a cage is all that she knew.
Her name is Little Belle and she spent the first 12 years of her life locked in a cage at a puppy mill in Portugal.
However, she was finally saved by an animal rescue organization called Bianca Associado.
According to an article by Little Things, "When rescuers found the poor dog, it was very sick. The pup had glaucoma in its left eye, ingrown nails and no muscles, so the dog could barely walk. The dog was frightened of people — and even the smallest movements and sounds scared Little Belle."

YouTube

Source:

YouTube
The poor little pup received the treatments that she needed in Portugal before being adopted by her new owner, Irene, who lived in the Netherlands.
When Irene took her in, Little Belle was still very skinny and terrified of most people, noises, and fast movements.
During her first two months with Irene, Little Belle was receiving injections to treat her Leishmania which caused her to be very tired.
She also had to undergo surgery to treat her dental problems.
And if all that wasn't enough, Little Belle ended up having a heart attack after she woke up from her dental surgery.
The veterinarians were able to reanimate the poor pup, however, and she fully recovered from her surgery.
Irene took Little Belle back home and soon the dog started trusting Irene's other dogs in the home.
She now preferred to spend her time with them rather than alone.
Things were going well until 10 days later when one of Little Belle's eyes started causing her a lot of pain.
She underwent another surgery to remove her eye.
Naturally, Irene was very nervous about this surgery because of Little Belle's previous reaction to the anesthesia which had given her a heart attack.
However, Little Belle's surgery went well and she recovered very quickly.
Over the next few years, Little Belle learned how to be a happy and free dog.
Her family took her on many adventures outside and Little Belle loved experiencing all the freedom that was denied to her for the first 12 years of her life.
5 years later, Little Belle contracted Glaucoma in her remaining eye.
It caused her a lot of pain and she had to undergo yet another surgery to remove the eye.
Little Belle recovered from this surgery as well and is now living life as a happy, but sightless, dog.
She still enjoys playing outside, smelling awesome smells, and eating delicious treats.
Thanks to Irene, Little Belle was given the happy and loving life that she deserved to have.
Check out the video below to see Little Belle's inspiring story of survival and be sure to share it with a friend in order to brighten their day!
Please SHARE this with your friends and family.
B.T. Swezey is a contributor at SBLY Media.