Have you ever heard of an aardwolf?
The aardwolf is a type of animal that is neither aardvark nor a wolf. Their name 'aardwolf' means 'earth wolf' in Afrikaans.
They were named aardwolves because they live in underground dens and they closely resemble small wolves.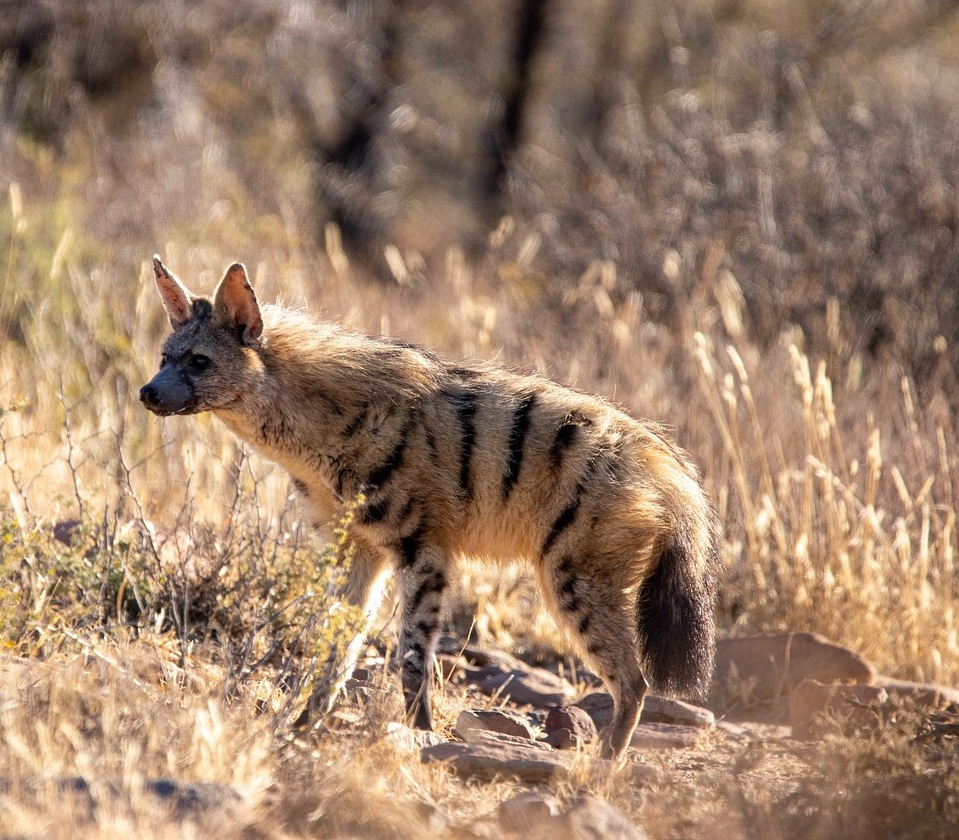 But did you know they belong to the four known hyena species?
Like all hyenas, these beautiful aardwolves have longer front legs. Their mane that runs down on their backs could bristle up when they feel threatened or agitated.
This makes them look bigger than they actually are, which could intimidate other animals.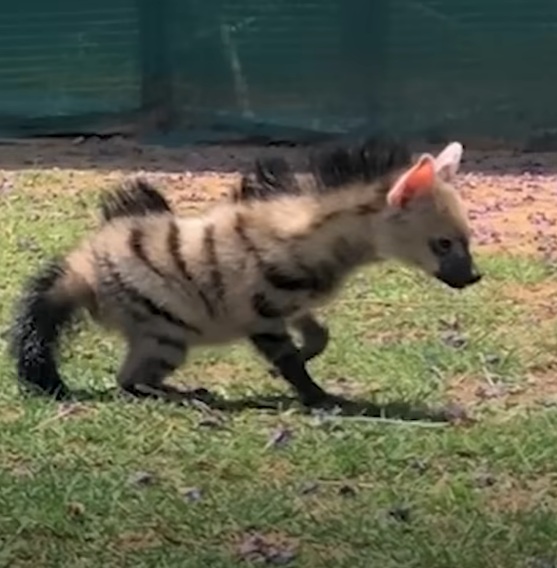 One day, Dr. Karin Laurens, one of the founders of JWV or Johannesburg Wildlife Vet, was called because some farmers found what they thought was a mini hyena at first.
It was a baby aardwolf.
For two or three nights, the farmers searched for her mother, but there was no mom in sight.
Laurens took the baby aardwolf and examined her.
She was severely underweight and dehydrated, which made the first couple of days crucial for her survival.
It seemed like it got separated her from her mother for a few days, but in Laurens' hands, she gained strength.
Laurens named the tiny aardwolf Maple, and she lived with her for the first couple of months.
Maple, like any pup, was playful and seeing Laurens as her mother figure, bonded with her.
Did you know that aardwolves, even though they look like mini hyenas, only prefer to eat insects?
When Laurens started training her into eating solids, she didn't have any problems with crickets. Maple loved them!
Though, the cub didn't like worms at first. It took her quite a while before she got used to them.
When she got a little bit bigger, Laurens decided it was time to let Maple out a couple of hours a day.
This method helped her understand what nature was and how to live there.
The tiny aardwolf started sniffing around, examining bushes, and looking for bugs as well.
Slowly, Maple started getting used to nature, smells, and how to hunt her own snack.
The next step was to put her in a soft-release enclosure. This is an outdoor enclosure that is still near Laurens' home.
Every night, Laurens would still go to Maple's enclosure to give her milk, still in a bottle.
She did the same in the morning. She would wake up early and before going to work, would visit Maple first and give her breakfast.
When Maple got used to this setup, they left the enclosure door open, which meant freedom for the young aardwolf. She came and went back whenever she pleased.
Laurens saw how Maple would leave her enclosure at night and go straight back home in the morning, resting in her small burrow.
After four successful months of rehabilitation, Maple grew bigger and stronger.
Laurens said that Maple knows she's always a part of her family and she could come and go as she pleases.
Maple knows what happened to her and how Laurens took care of her.
That's why in one clip, before leaving, Maple looked back to Laurens, as if saying "thank you."
The kind-hearted doctor knew that the sweet aardwolf was trying to say thank you and see you again, and it made her feel special.
All her efforts were worth it. Seeing Maple run off and be able to live a happy life is the reward for all her sacrifices.
Please SHARE this with your friends and family.
Ma Fatima Garcia is a contributor at SBLY Media.