Can you imagine buying a steer for just $10 and watching him grow into a record-breaking giant?
That's precisely what happened to Fred Balawender. When he first got Tommy, he noticed that the young steer was a bit larger than usual.
But as the years went by, it became evident that Tommy wasn't just any ordinary cow.
Fast forward to when Tommy turned 13, and he stood tall at an impressive 6 feet 1 inch and weighed a whopping 3,000 pounds.
That's right, Tommy had grown into a gentle giant.
He began towering over other steers and capturing the attention of everyone who met him.
Tommy's diet is nothing short of extraordinary.
He consumes about five gallons of grain and one and a half bales of hay every single day.
And to quench his thirst? He drinks the equivalent of two bathtubs full of water!
But it's not just Tommy's size that's remarkable.
His personality is equally endearing. Described as the epitome of a "gentle giant," Tommy has always been calm and kind-hearted.
Children, in particular, are drawn to him, and he reciprocates their affection with his gentle demeanor.
While Tommy had already become a local celebrity in his own right, his fame reached new heights when he was recognized by the Guinness World Records.
Yes, Tommy can now proudly wear the title of the "largest living steer" in the world.
And if you're wondering how he celebrated this monumental achievement, we bet it involved a feast of his favorite foods.
Fred, Tommy's owner, speaks of him with immense pride and affection.
"He's like our pet," Fred shared. "He's just something to be proud of, and I really, really like the guy. He's everybody's friend up here. Everybody knows Tom."
If you're curious to see this magnificent steer in action, there's a video showcasing Tommy's daily life and his interactions with those around him.
Many people have already found Tommy to be well worth the watch.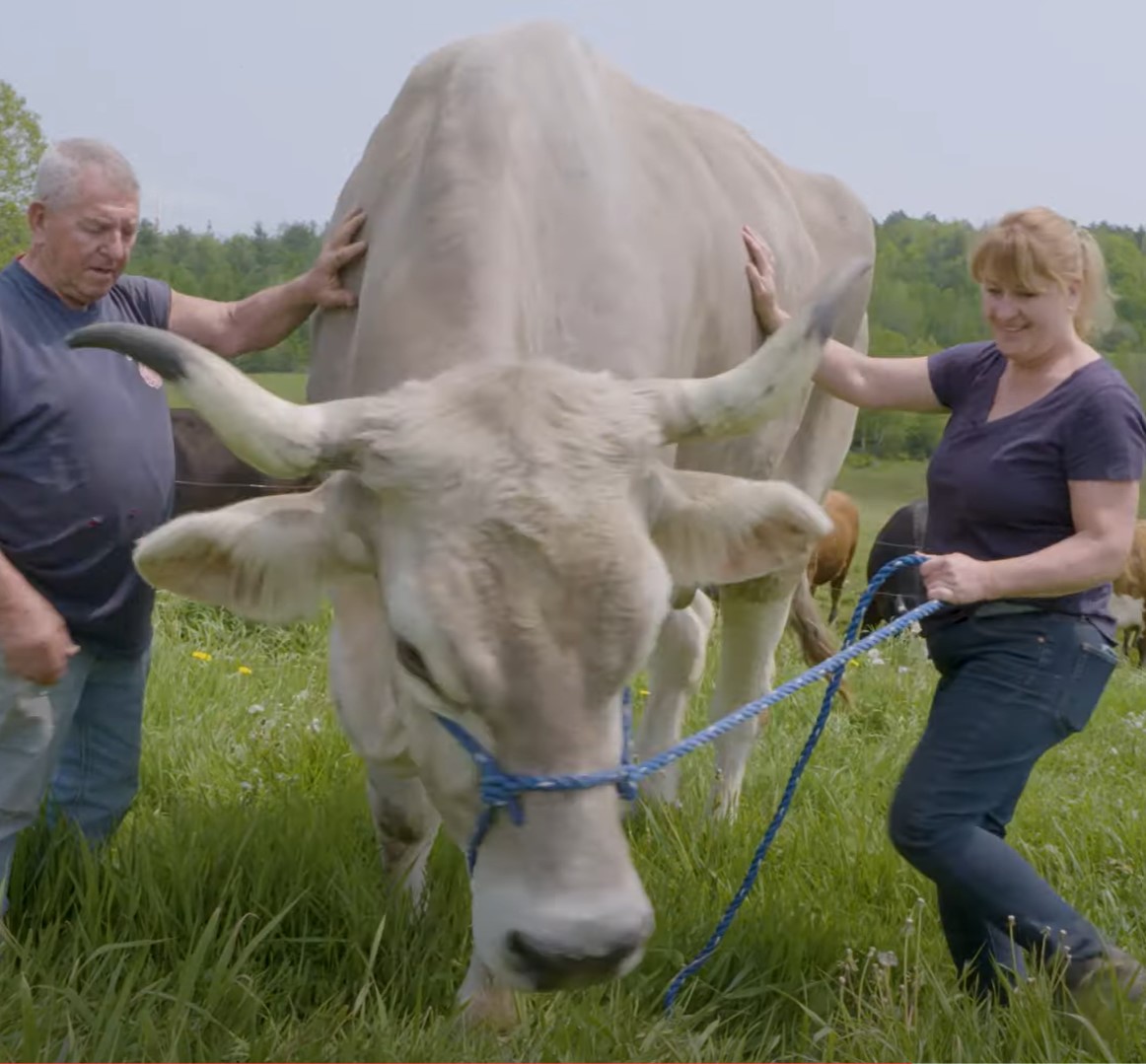 From a $10 steer to a record-breaking gentle giant, Tommy's journey is truly an inspiring refresher of life's unpredictable surprises.
Tommy is one giant curveball his rescuers have never failed to welcome.
See Tommy, the world's tallest steer, in all his beautiful blonde glory in the video below!
Please SHARE this with your friends and family.