Bunnies have always been associated with cuteness.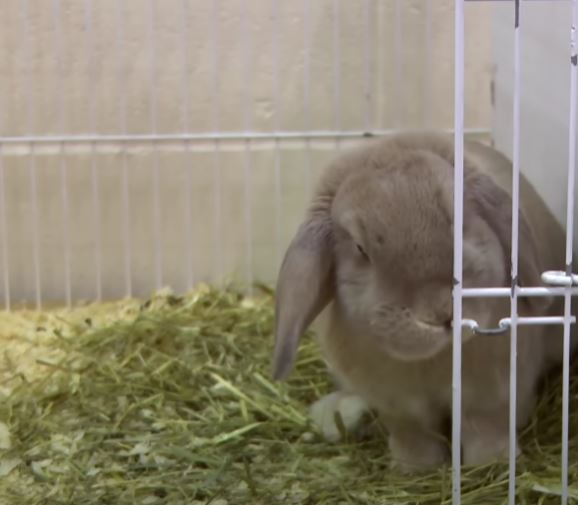 Their fluffy bodies and adorable features will surely make anybody go "Aaw!" The charm of these tiny animals is simply hard to miss.
We always associate them with being cuddly and warm, but not everyone knows how active and energetic these animals can be. In fact, there is even a contest that is made especially for them.
Have you heard of bunny hopping competitions?
Yes, rabbits trying to outdo each other thru incredible jumping tricks are found in rabbit show-jumping events. The bunnies are led by their trainers and in this event, they showcase their physical abilities and overcome various obstacles and gain scores from judges to bring home the grand prize.
If you think about it, the event is just like a dog show but with bunnies instead. You may think this is not too common, but you have to think again. This event is quite big, especially in the UK.
Rabbit show-jumping has been around for quite some time.
According to Wikipedia, it was around the 1970s in Sweden when rabbit jumping first began. It was the year wherein the first rabbit club initiated arranging rabbit jumping competitions.
From that moment forward, various rabbit clubs were born not only in Europe but even in America. It was in 2001 when The Rabbit Hopping Organization of America was founded, and they also held events such as this.
In 2012, one rabbit stole the show when she managed to win the most coveted grand prize in the annual rabbit show held by The Burgess Premier Small Animal Show.
More than 10,000 people came to Harrogate in Yorkshire, England to watch the show, and Cherie, the winner, did not disappoint them with her incredible skills. Her championship is much deserved.
Her trainer, Magdelene, guided her to win the show with her stunning performance.
In the show, a line of colorful fences was in place and these are hurdles that each bunny should surpass. The tiny furballs look like small, long-eared horses with chubby cheeks that jump over the colorful fences. How cute!
There were tons of beautiful contenders, but Cherie was the champion of the day after finishing the course within only 12.5 seconds!
The rabbits need to surpass all of the fences to complete the course. Whoever completes the race without mistake and with the fastest time wins the competition.
Hopping is one thing that bunnies are absolutely good at and these kinds of shows highlight this skill. Their agility and speed are measured, as well as their overall performance. Cuteness may be a factor, but we all know all rabbits are adorable so they all win in this category.
Cherie and her trainer, Magdelene, come from Sweden. They have come to win the game and Cherie made it possible because of her amazing hopping skills.
Magdelene shares that her bunny is very fond of hay and hopping. Cherie absolutely loves to play around and skip all day, no wonder she won the entire competition!
Check out more of this cute event by watching the video below.
Please SHARE this with your friends and family.
Caryl Jane Espiritu is a contributor at SBLY Media.