Partners separated!
In 2019, during her time in Afghanistan, Kristen St. Pierre, who led a group of soldiers in the Georgia Army National Guard, formed a strong bond with her bomb-sniffing dog Chase.
Chase played a crucial role in their missions to protect people in Kabul and nearby areas.
They spent almost every day together, with Chase leading the way and making sure everything was safe.
St. Pierre said, "Having a dog on the base brought us comfort and a sense of humanity."
When St. Pierre's time in Afghanistan ended, Chase had to stay behind and continue his duties.
St. Pierre missed her loyal friend but received regular updates from his new handler about what he was up to.
Then, on August 15, 2021, the Taliban took control of Afghanistan, ending a 20-year-long conflict. It led to chaos as U.S. troops left, and Afghan people tried to find safety.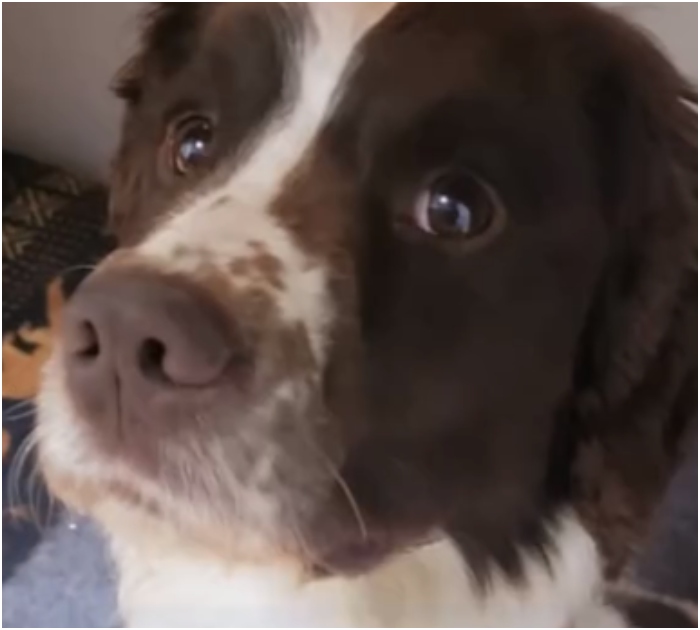 St. Pierre was worried about Chase and didn't know if he was okay for months.
Things became even more difficult during the harsh winter after the U.S. left, with security problems, shortages of essential things, and Afghan families struggling. Everyone was focused on the problems in Afghanistan.
Peace amidst the war.
In the middle of all this, there was a woman named Charlotte Maxwell-Jones, who had come from America to live in Kabul in 2015.
At first, she was there for her PhD research, but she grew to love the country deeply.
In 2018, she started an organization called Kabul Small Animal Rescue, which grew to include 15 clinics and 85 staff members, all thanks to donations from people who cared about animals.
When the Taliban took power again, it became much harder for her organization.
Maxwell-Jones was determined to keep helping animals, even though the Taliban didn't allow women to work there at first, causing many to leave for their safety. Despite these problems, Maxwell-Jones kept doing her best to care for animals.
Kabul Small Animal Rescue worked very hard to bring abandoned animals to the United States, with help from an organization called Pawsome Pets based in Dubai.
In January, they successfully sent 11 dogs to safety, and they had plans to reunite Chase with four other dogs soon.
Maxwell-Jones stayed in Afghanistan because she loved the country and believed that no one else could take care of its animals properly, especially stray dogs and cats.
A veterinarian named Susan Chadima from Maine praised Kabul Small Animal Rescue as the only organization that kept taking care of dogs, whether they had owners or not, and helped reunite pets with their owners in the West.
A ray of hope, a reunion in the making.
For nearly a year, St. Pierre had no news about Chase until someone they both knew told her about Kabul Small Animal Rescue's efforts.
Maxwell-Jones found Chase in late November 2022 at kennels owned by a local company that detects landmines, but Chase was in bad shape.
Back in the United States, St. Pierre checked Kabul Small Animal Rescue's social media pages every day, hoping to see a picture of Chase.
Finally, the happy moment came when she saw a photo of him. She was overjoyed and got in touch with the rescue organization to tell her story and ask about bringing Chase back to the U.S. and possibly adopting him.
Together, they figured out Chase's story and started a fundraiser to collect $3,500 to bring him home. The response was amazing, and they reached their goal in just six hours.
At the same time, St. Pierre started a new chapter in her life. She retired from the military and became a nurse in an operating room.
After lots of waiting and bureaucratic hurdles, Chase is finally home with St. Pierre where he belongs. He quickly settled in, and it's like no time has passed.
Now, Chase is getting ready for his new role: big brother for St. Pierre's soon-to-be-born baby. We're sure he's going to be a wonderful big brother.
Watch the video below to learn more about this story.
Please SHARE this with your friends and family.