Goats have been domesticated for thousands of years and have played a crucial role in many cultures for their milk, meat, hair, and skins.
They are known for their agility and balance, often seen climbing steep, rocky terrains with ease.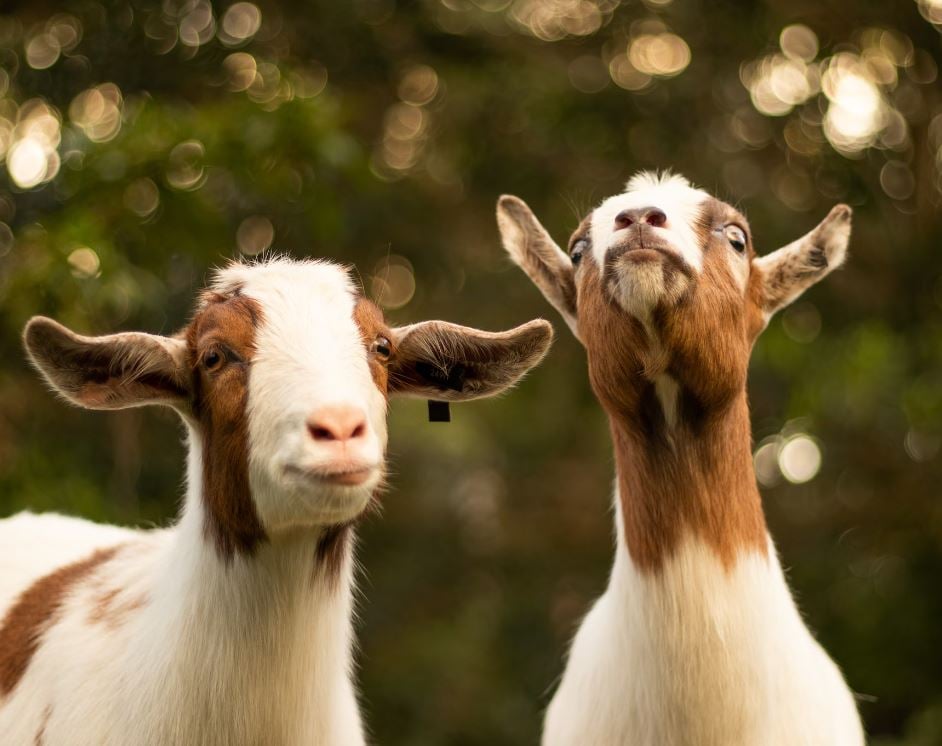 These curious and gentle animals are also known for their playful behavior, especially the young ones, commonly referred to as "kids".
Their playful antics and curious nature have endeared them to many, making them popular not only as farm animals but also as pets.
But even if you don't own a baby goat, simply watching them online can still have you saying, "Aww!"
We all need a little break from our hectic lives, and what better way than to watch a heartwarming video?
Get ready for a real treat.
We're talking about baby goats, hopping around, but with a twist – it's all in slow motion and set to classical music.
Trust me, it's a sight you didn't know you needed in your life.
The farm shared a delightful insight into the world of baby goats, explaining the sheer effort each one puts into their hops.
When you watch them, it's evident how they throw themselves into each leap, full of twists, turns, and even some side kicks.
Even the youngest ones, merely a week old, are bursting with energy.
But why do these baby goats hop around so much?
While it might be tempting to think it's all about evading predators, the reality is much simpler and heartwarming.
These goats are leaping purely for the joy of it.
As the farm puts it, they "leap because they can."
The video has garnered a lot of attention, with viewers being utterly captivated by the goats' unbridled joy.
Comments poured in, with one person exclaiming,
"I am sitting here with the biggest smile on my face, feeling totally happy!!! Just what we all need right now!"
Another viewer wrote:
"THAT WAS SO PERFECT! I didn't know I needed exactly this for today! ♥️🥰"
Sunflower Farms also highlighted a lesson humans could take from these playful creatures.
They suggest that we could all benefit from being more "nimble, fluid, and joyful."
In a world where it's easy to feel burdened and heavy, these goats remind us that there's another, lighter way to live.
Sometimes, all it takes is a slow-motion video of baby goats to bring a smile to our faces and warmth to our hearts.
So, next time you're feeling down or overwhelmed, remember the baby goats from Sunflower Farm Creamery, who've earned themselves over a million views with their joyfulness.
And if you ever get the chance, maybe even put on some Tchaikovsky and dance like no one's watching, just like these adorable baby goats.
Check out the heartwarming video below!
Please SHARE this with your friends and family.