Baby animals are truly adorable, but we also can't deny that they can be very mischievous. If they see something they want, they'll go for it — even if they're technically not supposed to.
But since they're so adorable, this mischief usually also ends up leading to cute moments.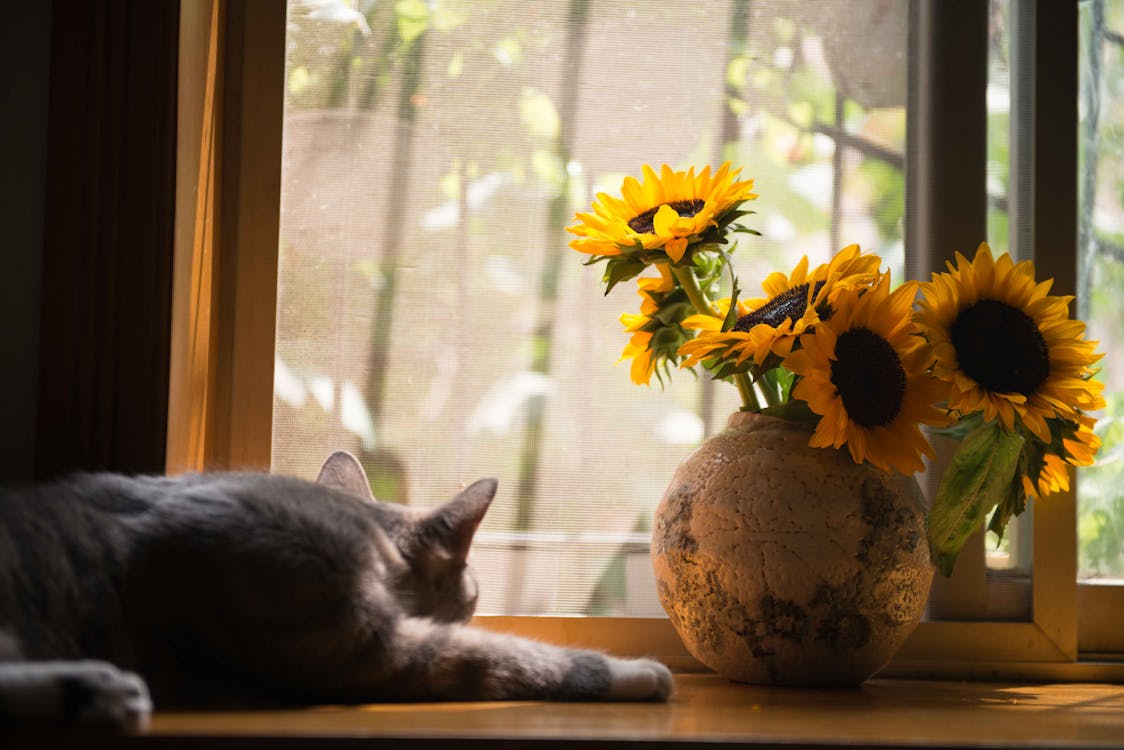 When you think of baby animal shenanigans, you probably image a cat or a dog. But what about cow shenanigans?
That's something that most people don't have to deal with.
Niko Fredericks, however, does.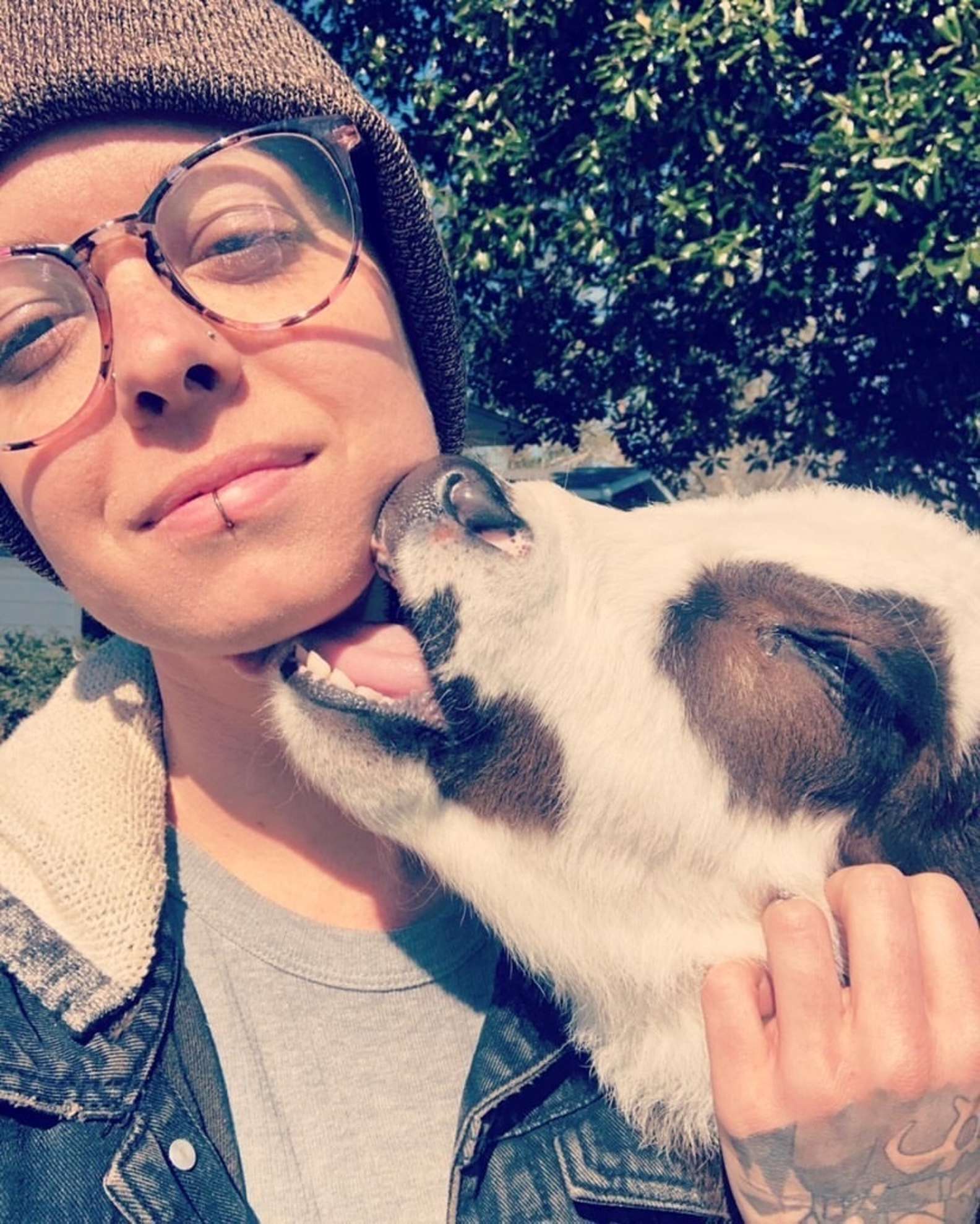 Niko lives on a 9-acre farm that is home to all sorts of rescued animals including dogs, cats, goats, pigs, chickens, pigeons, cows, and even a parrot.
And their cow, Sven, is quite the handful. Because he grew up with six dogs, Sven sort of considers himself one of the pack.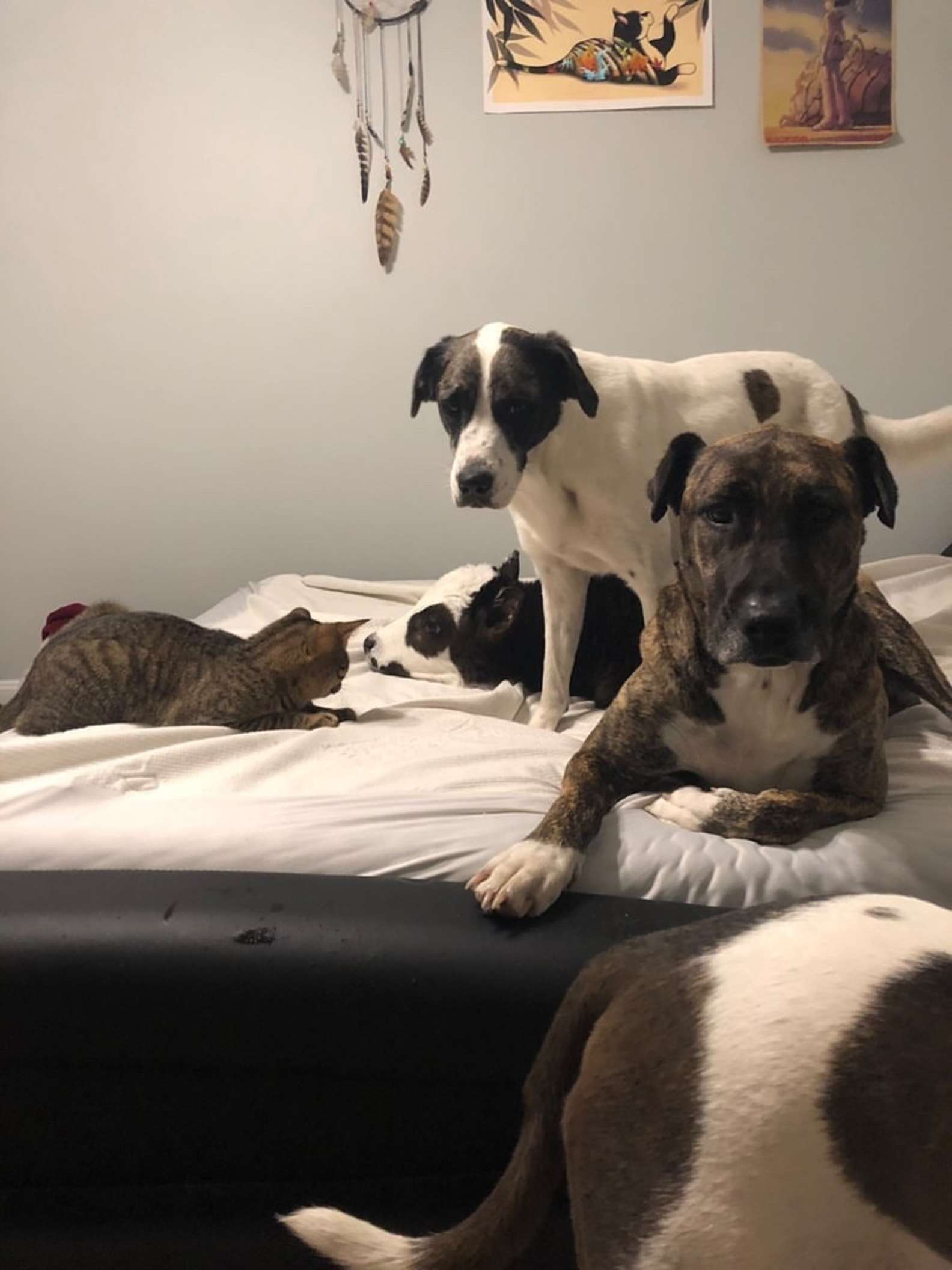 And because the rest of the dogs are allowed inside, Sven assumes that he is as well.
Niko says, "Anytime the door is open longer than a few minutes he will make a break for it. Cows are super, super curious animals (worse than cats) and when he was a baby he was sick for a few days and lived in my laundry room for a while so he was used to being inside. He rarely makes it inside anymore because I make sure to lock the doorknob."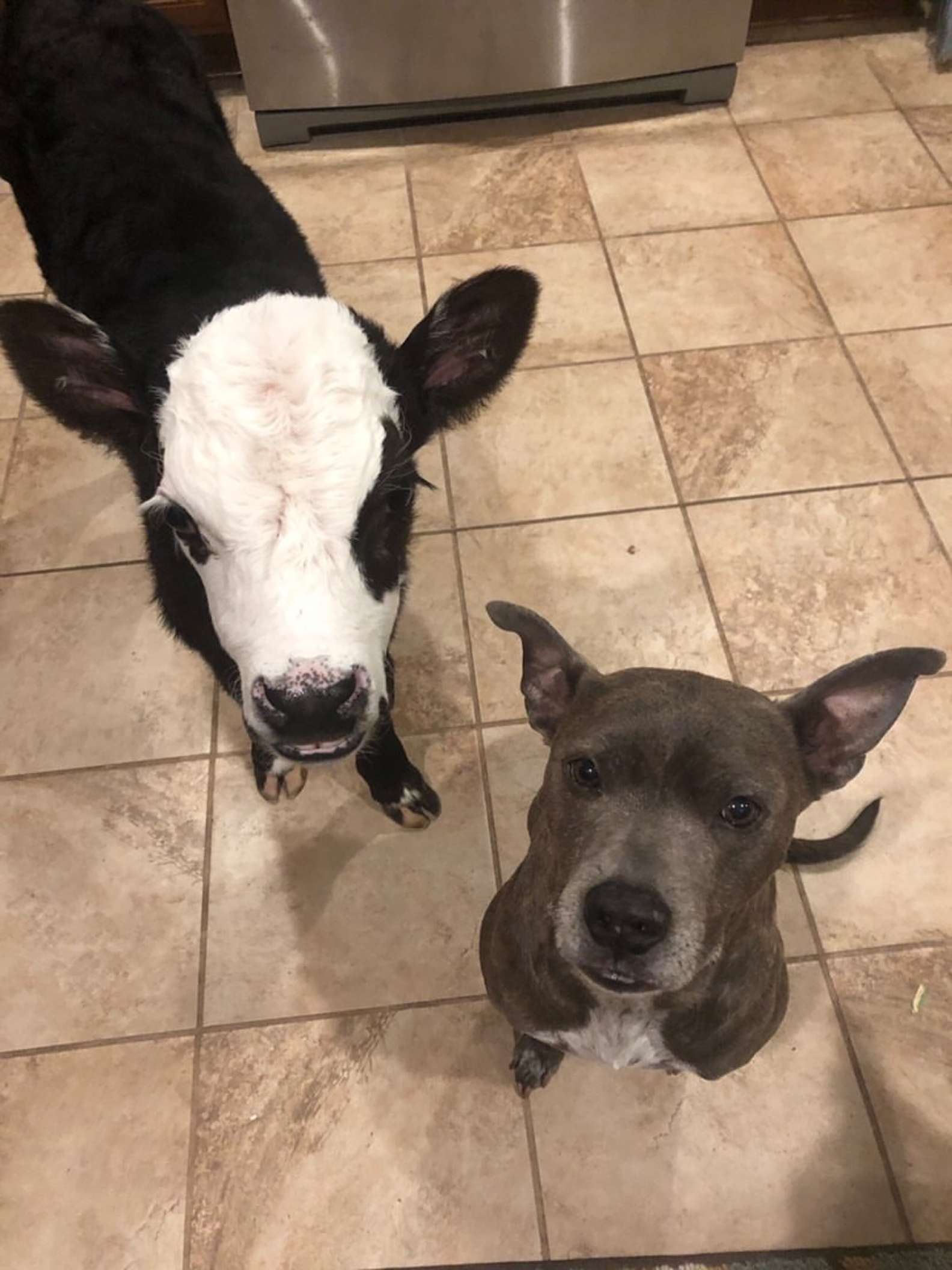 However, anytime that he forgets to lock that knob, Sven will find his way inside.
The main reason why Niko doesn't want Sven inside the house is that he tends to slip on the wooden floors. He could end up injuring himself or the other animals, so Niko tries to keep him out in the field where he belongs.
But if Sven had it his way, he'd nap inside all day.
But when Sven does make it inside, all it takes are a few treats to get him back out.
"I usually laugh if he makes it inside and just grab some treats to bribe him back outside before any damage is done," Niko says. "Cows are very food-motivated so he normally walks right out for a cookie. He did get in a few months ago and made it all the way to my bedroom and woke me up."
Luckily, Niko has gotten better at making sure that the doors are fully closed and locked. However, no one is perfect and just recently he forgot to close the door all the way.
Before he had time to fix his mistake, Sven took advantage of the situation. He pushed the door open with his nose and walked right into the house.
Niko happened to have his phone out and was able to catch the entire encounter on video. He is so used to this happening that he was able to count down to the precise moment that Sven would walk through the door.
No matter how often Niko tells Sven he has to stay outside, he'll probably still keep getting in. But that's fine with Niko — after all, he loves him too much to get mad at him. Plus, as long as he has treats handy, getting the cow outside is a breeze.
Sven is such a sweet cow, and we're so glad he found a wonderful home with Niko. Be sure to follow them on Instagram to see more of their antics.
Check out the video of Sven getting inside below!
Please SHARE this with your friends and family.
View this post on Instagram
Patricia Lynn is a senior writer at Shareably. Patricia is based out of San Francisco and can be reached at hi@shareably.net.