For Charles, having a horse who could freely come and go in their home is a 'weird normal', but he's loving it.
Before, Charles had a lever door handle, and we all know how smart horses are, right?
After a few tries, Amerigo, Charles' horse, opened the door with ease.
With this, they decided to change the door handle into a ball door knob, but as you guessed it, Amerigo had a different idea.
She would squeak on the door by rubbing her nose on the glass until Charles gives in, and he usually does.
According to Charles, his horse knows how to be gentle inside the house, and just loves to stay inside.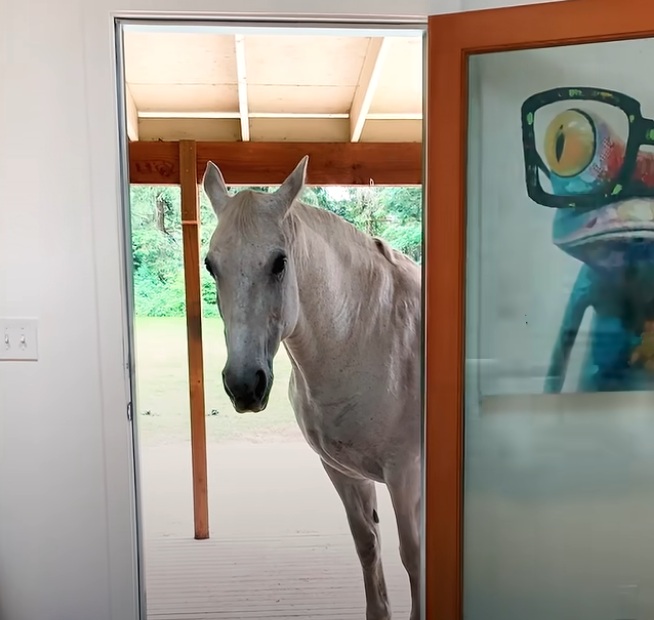 Charles found Amerigo at a rescue in Montana, and he instantly fell in love with her.
They strolled together, taking breaks when they needed to, and he even rode Amerigo a few times.
Everything changed one day.
Charles noticed that Amerigo was not acting like her usual self on that Sunday.
She was a bit agitated and showed signs that she didn't want to be ridden.
Unfortunately, Charles ignored all the signs and rode Amerigo.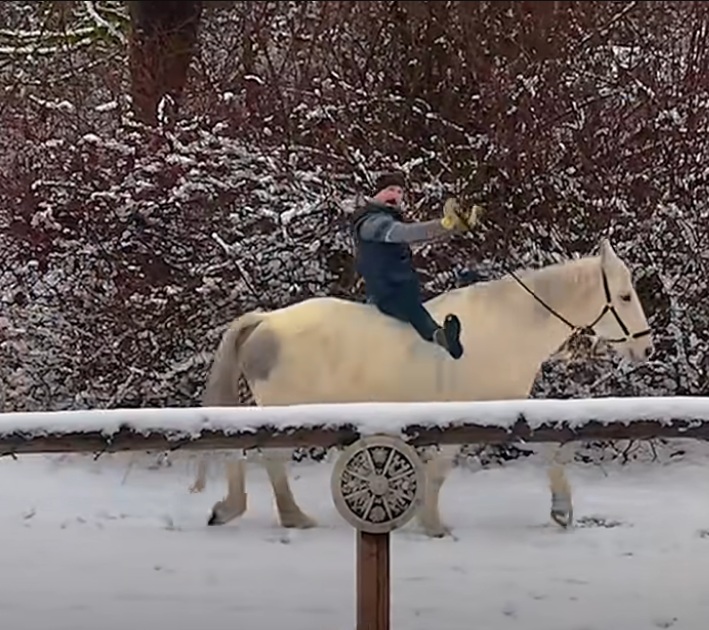 Amerigo threw Charles off of her and he landed underneath her.
Then she went down on him using her back hoof.
They rushed Charles to the hospital where it was revealed that his lower leg was crushed.
He had a total of seven surgery, the seventh one was when they amputated his lower leg.
Charles never blamed Amerigo.
He knew that we all should respect animals, because, like us, they have feelings and moods, too.
He went home for his rehabilitation, and Amerigo was there, waiting for him.
As if she knew, Amerigo would often go to Charles' window and spend time with him.
According to Charles, Amerigo became his support animal.
"She is how I lost my leg, but she's also how I learned to live again," Charles said in an interview with The Dodo.
When Amerigo wants to stay inside, they would talk.
She would have her carrots and he would have his coffee.
Oftentimes, she would watch TV with them, stay with Charles as he sips his morning coffee, and just stay inside and do her own thing.
She doesn't cause any chaos since she's so gentle.
When she's done, she'd simply head out of the door and Charles would bid her goodbye.
Sometimes, the lovely and sassy horse would ask for a taste of coffee or hot cocoa.
When there's heavy rain, or when the deer scares her, Amerigo would come seeking Charles' comfort.
The bond that they built after the incident was stronger than ever.
For Charles, Amerigo completed him.
He may have lost something, but he found his purpose and happiness.
He could still do everything he needs to do, and he found new strength in his life too.
Amerigo, for Charles, is a big blessing.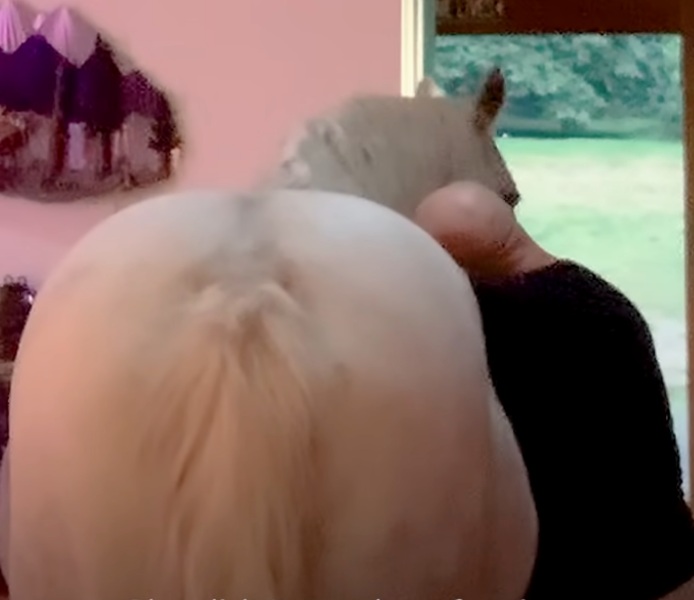 Charles said that Amerigo means unconditional love, and that's what he found when she came into his life.
Watch the beautiful story of Amerigo and Charles below.
You can also follow their TikTok account here.
Please SHARE this with your friends and family.