No one wants to see someone else taking their space in the bed, right?
Imagine getting home and finding someone comfortably sleeping in your bed.
That's a big no-no, and we'd instantly go full possessive and protective mode when this happens!
Animals can be like this, too, mainly because most are territorial.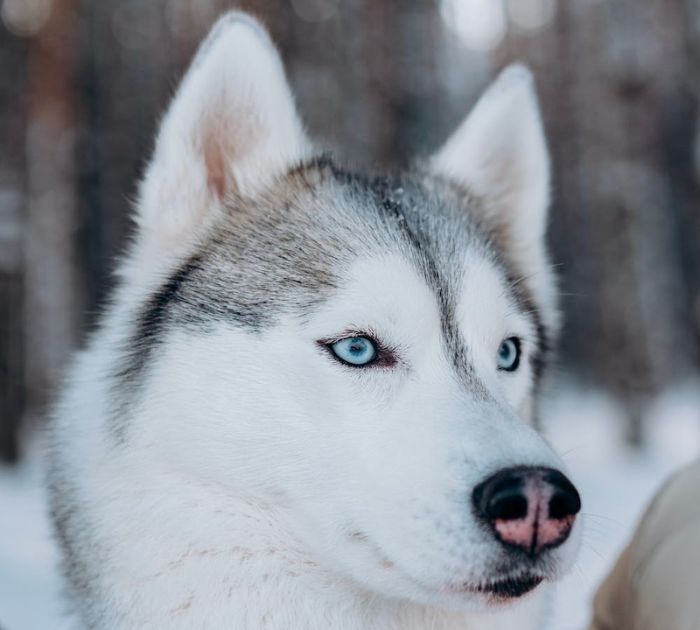 Dogs, especially the alpha ones, always like to show their dominance over the rest of the pets at home.
They know what is theirs and would like the rest of the pets – dogs, cats, whatever – to know that no one should cross the line and invade their space.
But we also know that dogs are softies at heart.
Certain dog breeds, like Golden Retrievers, are known to be friendly not only to humans but to other animals as well.
And even if someone invaded their space, they would most likely succumb to their fate of sharing it with another.
This Golden Retriever was surprised to see a kitten on her bed when she entered the room.
Mia went in to see the tiny gray kitten on her bed and wasn't sure what to do with it.
She must have been tired or sleepy because you could tell she wanted to lie down on it badly.
But what's a dog got to do?
Mia sniffed on the bed and tried to figure out whether she could fit in.
Realizing there was enough space for both since the kitty only occupied a small area in the corner, she scooted herself in slowly.
She gently moved to one side, one paw at a time, while occasionally glancing so that she did not squish the kitten.
She tried to lie down, but the poor kitty looked so confused.
Can you zoom in on that face and see the look of pure concern?
He's probably wondering why he's being evicted when he's only trying to sleep.
But ah… he thought it might be a chance to play.
The kitten played with Mia's tail, but all she really wanted was to sleep.
She moved further, taking up the entire space, and burrowed her face in the corner.
You can tell how much she wanted to sleep and get some peace.
But what about the poor kitten, Mia?
The kitten finally surrendered, so he made himself comfortable.
He grabbed onto Mia's leg and started to cuddle.
There were still a few hints of play along the way, but it seemed like the two agreed that it was a perfect time for a nap. Mia allowed the kitten to stay by her side, and she had the best cuddle buddy ever!
This adorable pair reached 1M views!
People loved how gentle Mia was to the kitten, especially how she was willing to share the bed.
Those who have followed This is Bailey's social media accounts can attest to how her brother, Bailey, never wanted to share his bed with anyone, including Mia!
Thankfully, this pup has a heart of gold and blessed us with this adorable video that would surely put a smile on anyone's face.
Watch the sweet moment in the video below!
Please SHARE this with your friends and family.