A pet, a family member, went missing last week in the Highlands area of Vancouver Island.
The weather was bad and day by day; it was getting colder.
He was miraculously found seven days later. But what happened?
How did the mastiff-retriever cross, named Luna, go missing and end up on a two-foot narrow ledge of a cliff, alone for seven days?
The rescuers and Luna's owners believed that their beloved Luna saw an animal and chased it off their yard.
She might have gotten lost and somehow, because of the snow, fell off a cliff, luckily landing on a narrow ledge that saved her life.
After realizing that Luna went missing, her frantic owner searched everywhere.
"It was terrible because it was getting colder and she always sleeps next to me or my daughter," said Saryta Schaerer, Luna's owner said to CTV News.
Saryta, with the help of other locals, searched day by day, not giving up, but there was no sign of Luna.
Luna's fur parent was worried because it was too cold, and Luna was all alone. She said her dog would sleep with her and her daughter in their bed, snuggling with them to feel warm.
After a few days, there was an update from a man named Ron Cheeke.
Cheeke lived on the other side of Finlayson Arm. There, he heard Luna's desperate cries.
Wanting to be sure before contacting the authorities, he recorded the dog's cries.
He even went out on his own on his boat to find the dog.
"I used a pot and pan, and every time I banged on the pot and pan the dog barked back," Cheeke recalled.
Along with the local volunteers and rescuers, they finally found the hungry, scared, and cold Luna.
They used a harness to pull her back and there, waiting for her was her owner, Saryta.
"I almost fell over when I saw her. It was quite exciting," said Saryta, finally smiling as they reunited her with her beloved Luna.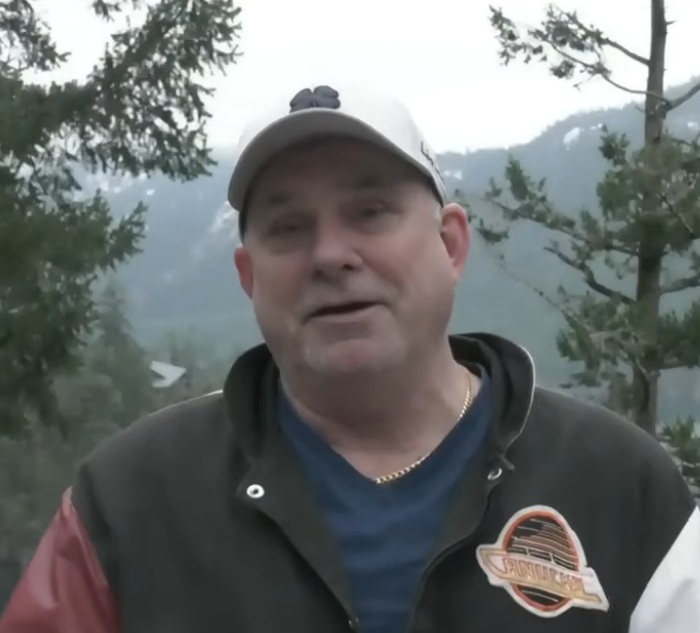 Despite being trapped on a cliff for seven days, Luna ran to her owner and showed her how much she missed her.
"I was so excited, she was too," said Saryta, laughing as she recalled Luna's reaction to seeing her again. "Her butt was wiggling from left to right."
Cheeke said that he felt happy that Luna was rescued.
"I lost my dog last year, so it was good," said a teary-eyed Cheeke.

"It's good to see it back with its owners," he said, remembering the friend he lost.
ROAM or Reuniting Owners with Animals Missing volunteer Andy Carswell told in his interview that seeing pets get reunited with their owners is enough thanks for them.
"There's no feeling like it. When you're involved with this and you get the owner back with the pet, it's worth all the money in the world," Carswell said.
Also, he took the chance to leave a message for all pet owners out there, in case their pets would go missing.
"Your dog's out there. It's just a matter of time until we get her," he said.
"Sometimes they come back in an hour, sometimes it's a day, sometimes it's seven, like Luna," the kind-hearted volunteer said. "Just don't give up. Have faith."
Carswell also used Luna's determination while trapped on a narrow cliff. If Luna didn't give up, then per owners shouldn't give up as well.
Somewhere, your pet will wait for you. Don't ever give up.
Please SHARE this with your friends and family.